Michigan - MSU: Performance under Dantonio against the spread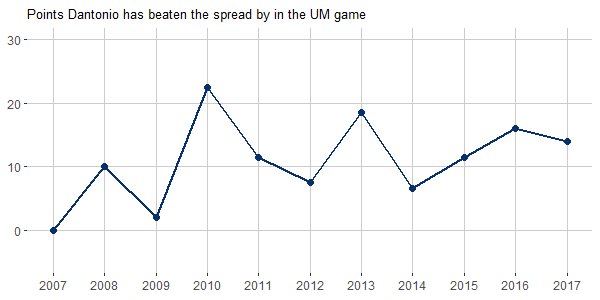 Pretty impressive record against Michigan relative to the spread since Dantonio came along across multiple Michigan coaching regimes. This year we are 7 point favorites. If we win this week, it will be one of Dantonio's worst performances ATS in his tenure (only has 4 games when he didn't beat it by 10 or more).
https://twitter.com/colintj/status/1052260018458906624
Also, same poster on twitter has a post showing that it's not really that vegas is bad at setting the spreads for michigan.