This Week's Obsession: A Langford Like Any Other?
THE SPONSOR:
Nick Hopwood, our MGoFinancial Planner from Peak Wealth Management.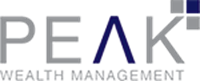 If you haven't started planning for retirement, and the fact that current basketball recruits don't remember anything before Trey Burke makes you feel old, you, Nick recently put together a quick tip sheet that you can use to start the process.
Legal disclosure in wee itty bitty font: Calling Nick our official financial planner is not intended as financial advice; Nick is an advertiser who financially supports MGoBlog. MGoBlog is not responsible for any advice or other communication provided to an investor by any financial advisor, and makes no representations or warranties as to the suitability of any particular financial advisor and/or investment for a specific investor.
-------------------------------
[It's a typical Friday morning in MGoBlog slack]
Brian: Man the Michigan all time basketball croots list on 247 is a trip.
Ace: Courtney Sims!
Brian:
GRIII
Dion Harris!
McGary
Kam Chatman!
DeShawn Sims
Zak Irvin
Manny Harris
Iggy
Courtney Sims!
16-21 are Brundidge, Ronnie Coleman, Kendric Price, Darius Morris, Trey, Mark Donnal. That's a rollercoaster
Ace: Gee there's a weird thing with Amaker croots here. Where they all disappoint. Massively.
Brian: Oh my god 23 is Jevohn Shepherd.
Ace: Air Canada. Lest we forget, Ron Coleman was the entire class of 2004. A Deadspin-style "Remember These Basketball Guys" post would be a real downer.
Seth: Best lineup you can make with Top 30 recruits would be a middle of the pack Big Ten team this year. Good frontcourt, but like Zak Irvin or Dion Harris trying to play point.
Ace: Dion probably would be fine in a real system.
Seth: Dion-Irvin-GRIII-D.Sims-McGary. The all-sub-200s would be interesting but not that much better: MAAR/Levert/Novak/J-Mo/Epke Udoh. Bench: Spike, Stu, Brooks, Dawkins, Horford, Nunez, Bielfeldt. Having a hard time figuring out what that rotation would look like.
Alex: I listed to the roundtable this morning—good call on bringing up Hunter re IU. Not that he'd fix anything if players are fighting coaches but they need another dynamic offensive player so badly
Brian: The weird thing about Durham is that he looks like one for about four possessions a game and disappears for the rest of it. But also I've been thinking about Wieskamp and how he's a superior player now and will be infinitely superior going forward because he'll still be in college.
The Mathlete: It's the weird dynamic of the one and done system.
Brian: in a way Beilein's inability to lock down super duper five stars is a benefit.
The Mathlete: When you go the one and done route, some years you are 2019 Duke, some years you are 2013 Kentucky, but the teams built with players to last have a unique advantage.
Ace: Especially given the nature of his system.
Brian: As long as he's getting guys in the Bajema/Wilson range.
Alex: Not that Iowa will showcase his talents well enough for him to leave early, but with that length and offensive ability, he _could_ be a pro
Brian: i think we're doing a TWO now.
THE QUESTION:
Who's the best kind of recruit to recruit?
THE RESPONSES:
Brian: I started thinking about this because I wrote up Iowa and I'd much rather have Wieskamp (composite #60) than Romeo Langford (composite top 10). And I've been looking at this season as a lovely outlier and not the new normal. But then you look at Virginia and... well, it could happen?
The Mathlete: Four stars all the way, you want players that at least have the chance to blow up into elite, NBA-level players, but not ones with a foot out the door at the first practice It's obviously a luxury, but the Dukes and Kentuckys of the world have to completely rebuild their team and figure out what they have from scratch, each and every year
Seth: A one-and-done on a good team can get you over the hump but you've got to be far enough up the incline to see over the top first. Beilein took his shot at several of those types who ended up on bad Cal or Texas teams. Is that for the better, or would Bamba or Brown on Michigan have created a juggernaut?
Brian: God that's right Cuonzo got Jaylen Brown to go to friggin' Cal. And it did nothing for him because nothing does anything for him.
Seth: The thing about a 5-star in recruiting is there's a cost in the time and effort it takes to get that guy if you're not already a one-and-done hole. The misses leave gaps.
Brian: The Tum Tum Gap.
Ace: The Weird Guys Gap.
[After THE JUMP: The Lament of Lourawls]